As the summer welcoming greeter to the Snohomish Food Bank, I have been filled with gratitude for the people we serve, the volunteers, and the generosity of all who come through these doors.
Three cheers for Elizabeth Grant our generous, gracious and glorious Director. ​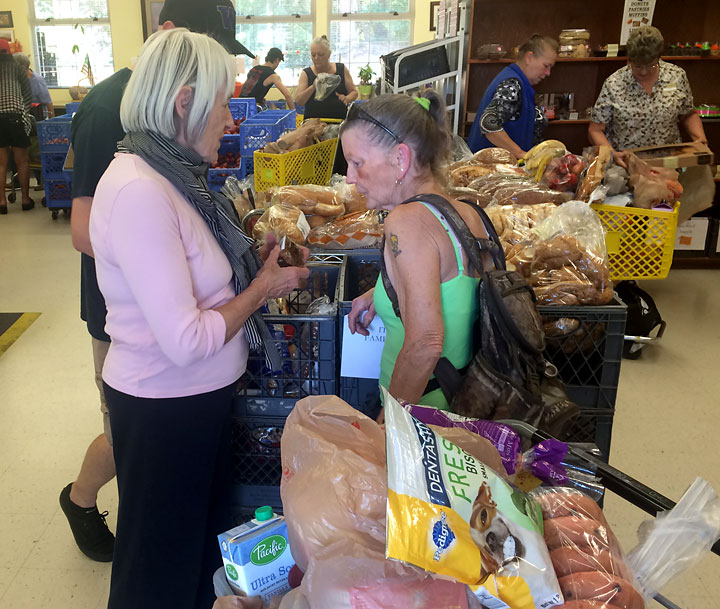 Karen helping Judy making a bread selection.